How to Cook Yummy Red Lentils and squash soup
Red Lentils and squash soup. This silky red lentil soup soothes and satisfies with generous amounts of vegetables and a touch of heat. The recipe combines carrots, butternut squash, a cornucopia of spices, and harissa paste for layered flavor; fresh ginger adds a surprising amount of warmth, too. Basically, a bowl of this easy soup will warm you up in more ways than one.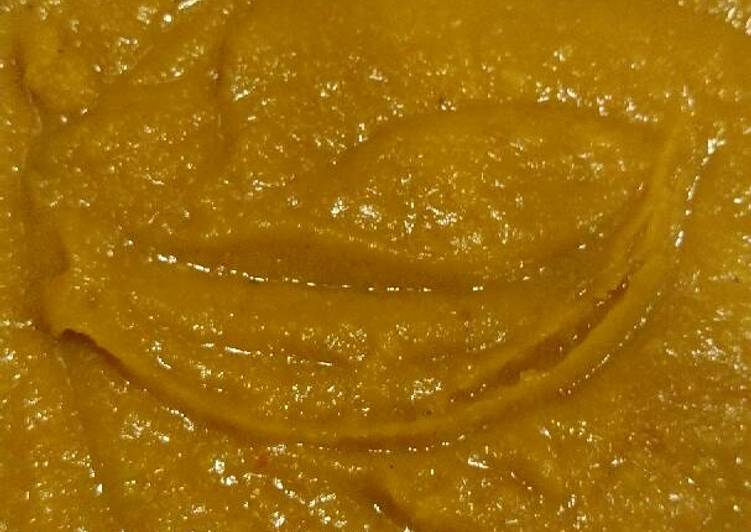 Sweet butternut squash, earthy red lentils, and curry powder are the stars of this lively vegetarian soup that s wonderful ladled over basmati rice. A drizzle of cilantro oil heightens the wow factor. Red Lentil and Squash Soup with Za'atar Croutons. You can cook Red Lentils and squash soup using 9 ingredients and 5 steps. Here is how you cook it.
Ingredients of Red Lentils and squash soup
It's 3 cups of cubed butternut sqaush.
Prepare 4 of parsnips cubed.
It's 1 of large onion chopped.
You need 1 of carrot chopped.
It's 4 cups of chicken stock low sodium.
You need 2 cups of red lentils.
You need to taste of salt and pepper.
It's 1 tbsp. of cumin ( optional).
Prepare 2 tbsp. of olive oil.
Red Lentil and Squash Soup (Shorabit Jarjir) Protein-rich red lentils and hearty butternut squash are transformed into a smooth, fragrant soup that's a perfect, simple meal served with flatbread. Pour in the red lentils and vegetable broth and stir together. Add the hot soup to a blender and purée until smooth. If your blender won't hold all of the soup, blend it in batches.
Red Lentils and squash soup instructions
Saute onion in olive oil til soft. Add sqaush, parsnips, and carrot. Continue cooking for 3 minutes.
Add chicken stock and simmer for 30 minutes..
Add red lentils and cumin. Simmer til lentils begin to break apart. About 20 minutes. May need to add water if too thick up to 2 cups..
In small batches blend until smooth in blender ( or use stick blender ). Add salt and pepper as desired and reheat to serve..
Thick and creamy..
Turn up heat, add salt to taste and bring to a boil. Cover and bring to a boil over high heat. Heat half the oil over a medium heat in a large, heavy-based saucepan. Add half the garlic, if using, half the ginger and all the chilli flakes, if using. Stir in the squash and lentils.