Recipe: Perfect Melons' Muffins
Melons' Muffins.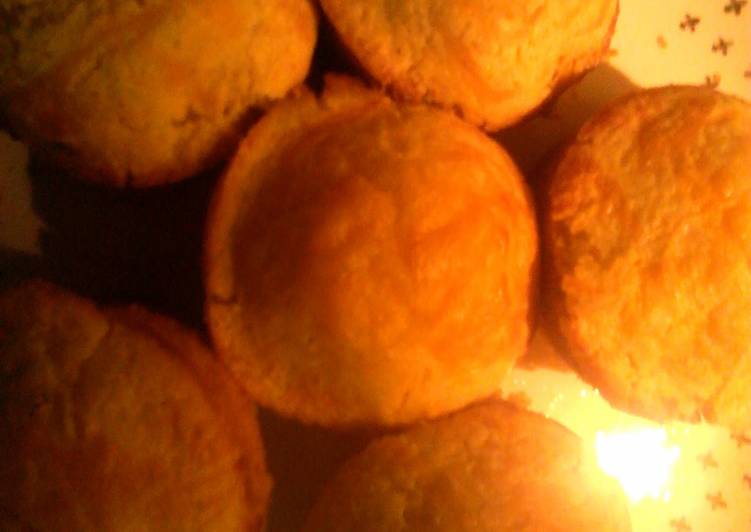 You can have Melons' Muffins using 8 ingredients and 9 steps. Here is how you achieve it.
Ingredients of Melons' Muffins
It's 3/4 cup of corn meal.
You need 1/4 cup of flour.
It's 6 slice of bacon.
Prepare 1/2 cup of sharp cheddar cheese.
Prepare 3 tbsp of sharp cheddar cheese.
You need 1 of egg.
It's 1/2 of milk.
You need 1/2 small of red onion (chopped).
Melons' Muffins step by step
fry bacon to a crisp… crumble and set aside… reserve bacon grease.
preheat oven to 450°F.
in mixing bowl combine eggs and milk and wisk….
add all of the ingredients except the 3 tablespoons of cheese.
mix well.
grease muffin tin well with reserved bacon grease.. don't overdo it but make sure you add enough so the muffins won't stick.
fill each muffin 3/4 of the way full.
sprinkle with reserved cheese.
put in the oven and bake 15 to 20 minutes.