Recipe: Yummy Cheesy Chive Drop Biscuits
Cheesy Chive Drop Biscuits. The drop biscuit dough is made in the food processor, and you simply scoop small portions of the dough onto a baking sheet and pop it in the oven. My grandmother used to make them and there's something about them that triggers the "I'm a little girl at You'll still see some flecks of chives, but you won't be able to distinguish between the flour and the cheese. And that is where these beloved Cheddar-Chive Drop Biscuits step in to save the day!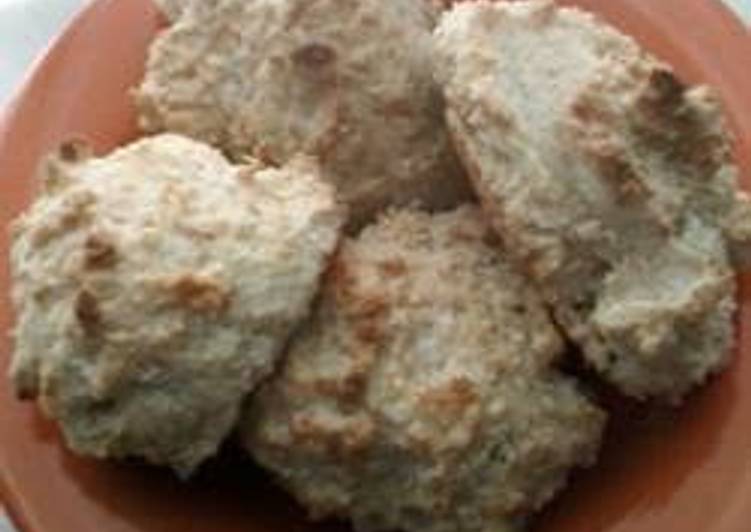 I wanted to capture the flavor of cheese biscuits from a popular restaurant. So I took my favorite buttermilk biscuit recipe Stir into dry ingredients just until moistened. Sprinkle with additional Parmesan cheese if desired. You can have Cheesy Chive Drop Biscuits using 8 ingredients and 6 steps. Here is how you cook that.
Ingredients of Cheesy Chive Drop Biscuits
You need 2 cup of all-purpose flour.
It's 1 tbsp of baking powder.
It's 1 tbsp of chopped chives.
Prepare 3/4 tsp of garlic powder.
It's 1/2 tsp of salt.
Prepare 1/4 cup of shortening.
Prepare 1 cup of milk (I used slightly more).
It's 1/2 cup of shredded cheddar cheese.
A Recipe for Cheddar-Chive Drop Biscuits! In just a few, simple steps you can bake a batch of the most flaky, cheesy biscuits that go well with just about everything! Garlic Cheese Drop Biscuits will are best served warm, but they will keep for two days in an airtight container at room temperature. Use an ice cream scoop with a lever to easily scoop and drop rounded biscuits!
Cheesy Chive Drop Biscuits step by step
Preheat oven to 450°F. Lightly grease a baking sheet..
In a large bowl, mix together flour, baking powder, chives, garlic powder and salt..
Cut in the shortening until the mixture has only small lumps..
Add milk and cheese and stir until moistened..
Drop dough by heaping spoonfuls onto prepared baking sheet..
Bake in preheated oven for 12 to 15 minutes, until golden..
Tuck any errant shreds of cheese into the biscuits. Add cheese and chives to flour mixture. With fingers, cut pats of butter into the flour. In a separate bowl combine wet ingredients, then add to flour mixture, stirring until mixed. Drop large spoonfuls of mixture onto prepared cookie sheets.