Recipe: Delicious Milk Chocolate Cake with Cream Cheese Icing
Milk Chocolate Cake with Cream Cheese Icing. Mail order treats to your door, nationwide. The texture of the frosting is ultra creamy, and like I said before…get your spoon out, because you are going to be sampling this one bite at a time before it ever makes it onto your cake! Even if you aren't a "cream cheese" person (gasp) this chocolate frosting recipe is definitely worth trying.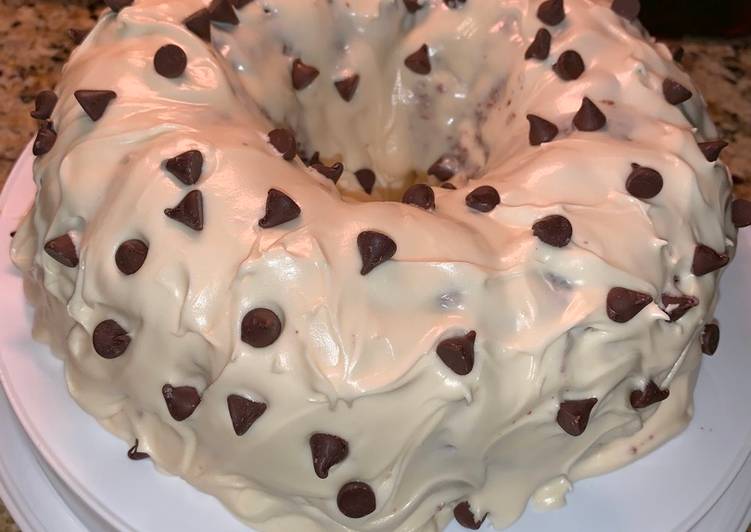 A sheet cake is a one layer cake. The cake is made in a baking sheet or a casserole type dish. In large bowl, combine flour, sugar, cocoa, baking powder, baking soda, and salt. You can have Milk Chocolate Cake with Cream Cheese Icing using 13 ingredients and 4 steps. Here is how you cook it.
Ingredients of Milk Chocolate Cake with Cream Cheese Icing
You need 1 box of milk chocolate cake mix.
Prepare 3/4 cup of sour cream at room temperature.
Prepare 1/2 cup of vegetable oil.
You need 1/2 cup of water.
You need 1/4 cup of mayonnaise.
It's 3 of eggs at room temperature.
It's 2 tsp of vanilla extract.
It's 1 cup of semisweet chocolate chip.
You need of For the Frosting.
It's 8 oz of cream cheese, softened.
Prepare 1/4 cup of butter, softened.
Prepare 2 1/2 cups of powdered sugar.
Prepare 1 tsp of vanilla.
Super moist, rich and delicious chocolate cupcakes bursting with chocolate filling inside and topped with luscious chocolate flavor cream cheese frosting. These are so easy to make and totally. After freezing, thaw in the refrigerator then beat the frosting for a few seconds so it's creamy again. Cream Cheese: Make sure you're using the blocks of cream cheese, not cream cheese spread.
Milk Chocolate Cake with Cream Cheese Icing instructions
Preheat oven to 350. Grease a bundt pan..
Place all cake ingredients in a large bowl. Mix on low with an electric mixer until ingredients are combined, then turn up the speed to medium and beat for two minutes..
Pour into bundt pan and bake for 45-50 minutes or until a tooth pick comes out clean inserted in the middle of cake..
For the frosting, add the butter and cream cheese in a large bowl. Beat with an electric mixer on medium for 2 minutes. Turn the mixer down to low gradually add the powder sugar and vanilla. Once combined, turn the mixer up to medium and beat for another two minutes. Spread onto cooled cake then add chocolate chips to cake and serve. Store in refrigerator for up to 5 days. Enjoy!!.
Place cake, rounded side up, on first cake. Frost side and top of cake with remaining frosting. Serve immediately, or refrigerate until serving. Zoe brought a piece to school the other day to share at lunchtime and there was a long line for just one bite! It almost has a whipped consistency, and it tastes absolutely delicious.